Nick Jones | Camera Operator Showreel 2019 [4K]
An interview with Jean Hains :: Oiled Bird Rescue Centre
Twenty years after the Sea Empress oil disaster that devastated the Pembrokeshire coast, its islands and its wildlife, I return to speak to Jean Hains at The Oiled Bird Rescue Centre who recollects that time and her work. At 91, she now dedicates endless hours helping the numerous manx shearwaters that are blown in-land every autumn to recover before releasing them back on their journey to South America. In a touching moment, Jean recalls a young Charlie Hamilton James coming to volunteer.
I am delighted that this video was added to the Inspiring Environmental Initiatives group on Vimeo.
Seeking Sanctuary Official Trailer
Coming October 2017.
Music Composed by:
BBC One - The One Show
20/07/18
Underwater and drone footage shot for The One Show on the Isle of Skye, Scotland. Presented by Richard Talyor Jones.
Seeking Sanctuary Colour Grade Split Screen
A few examples of footage graded in DaVinci Resolve from my up coming film, Seeking Sanctuary.
Footage shot in various log profiles on: DJI Phantom4Pro, Sony FS5, Panasonic GH4 & GoPro.
Music Composed by:
For behind the scenes pictures and a Q&A about the shoot, visit the Save Our Seas Foundation website HERE!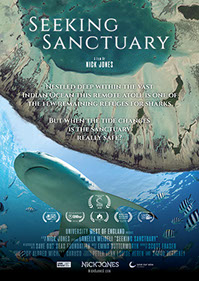 Queen's Baton Relay, BBC One
I was invited to shoot this underwater sequence of The Queen's Baton Relay in Seychelles. The clip was first aired on the 28th of February 2014 on BBC One & BBC News.
"With the Commonwealth Games fast approaching, Mark Beaumont, travelling with the Queen's Baton Relay, finds out how athletes and communities around the Commonwealth are getting ready for the Games in Glasgow..." http://www.bbc.co.uk/programmes/b03x156x